5 Shops that could replace House of Fraser in the Ashley Centre
Epsom's House of Fraser is shutting it's doors for good on June 24th, leaving Epsom residents wondering what shop could take it's place. There's been much discussion on the topic of House of Fraser's succession, so we've curated a list of 5 possible shops that could appear after it closes… read on!
Primark
Our first option is quite an obvious one, and there wouldn't be any surprises if Primark did indeed turn out to fill the vacant spot that House of Fraser is leaving behind. Doubtless it would pump some well-needed life into Epsom's retail heart, and it's reasonable prices are something that everyone can agree on.
A well known household brand, it would provide easy access for shopper to come in and pick up essential clothing items, as well as gifts and other items, at a very good price.
READ MORE: Surrey musical quartet to play Jubilee concert to fundraise for their local NHS
H&M
It's worth noting that there used to be not one but two H&M stores in the Ashley Centre, H&M and H&M Kids, both stores ended up closing their doors. Since then, H&M has opened a successful store in Sutton, could it be time for Epsom to give H&M another chance?
The prices are good, the selection is pretty decent as well, although it's very unlikely to take House of Fraser's spot in the Ashley Centre.
Flannels
Could Flannels replace House of Fraser? The high-end streetwear store is doing well in Sutton and other places, so is it so out of the question that the luxury brand could open up a shop in Epsom?
This is very unlikely to happen, all in all, the demand for shops like this in Epsom is low, and it's hard to imagine such a risky investment paying off, especially considering the luck that some clothes shops (H&M, House of Fraser) have had in the Ashley Centre.
If it does happen though, Epsom will have a new go-to for brands such as OFF-WHITE, Stone Island and Hugo Boss.
UNIQLO
A slightly left of field option, UNIQLO is a Japanese casualwear shop, mostly located in Central London, a UNIQLO store in Epsom could draw shoppers from all over the south to the Ashley Centre, and end up being exactly the kind of retail injection that the town needs.
UNIQLO would be welcomed by fashion enthusiasts and casual alike. With their sleek, elegant designs and futuristic minimalism it would certainly be a breath of fresh air in the Ashley Centre.
However, the prices of some of their items may put shoppers off, they're hardly comparable to H&M and Primark, but there's an argument to make that you get what you pay for, quality wise.
Crazy golf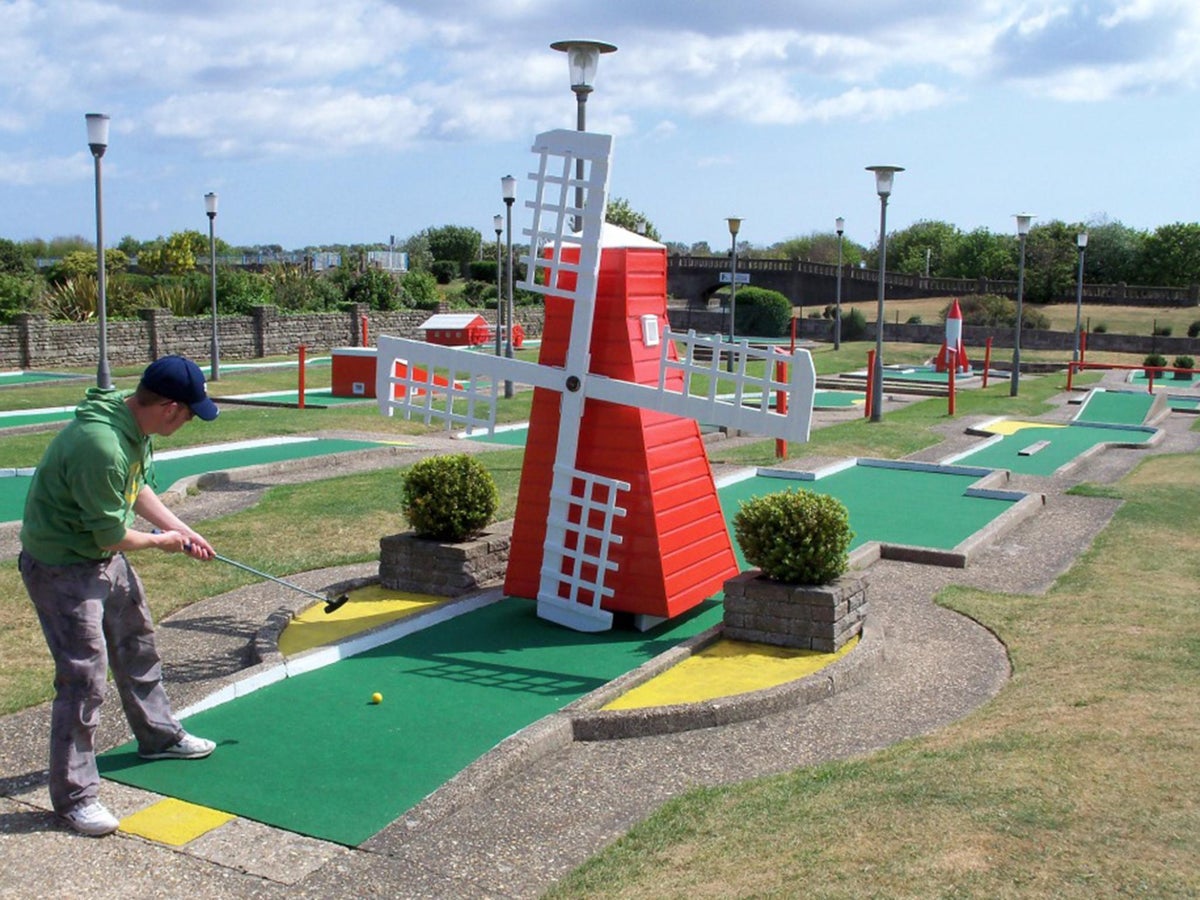 Now for something a little bit different. Why not forgo the retail route and implement some entertainment into the Ashely Centre? It would certainly bring in more families and would get people talking about Epsom!
Crazy golf is normally an outdoor affair, but more and more indoor golf venues are opening up, could Epsom have it's very own indoor golf course?
What are your thoughts? Please let us know on Twitter @EpsomandET, or email in at admin@epsomandewelltimes.com