Platinum Jubilee: 5 things to do in Epsom!
Pictured above provided by The Jockey Club
Queen Elizabeth II's Platinum Jubilee celebrations are coming up in early June, commemorating 70 years on the throne for her majesty. Events, celebrations and street parties will be held up and down the country in honour of the Queen's long reign.
Are you at a loss for what to do during this time? Curious about what's going on here in Epsom? Well look no further, we've curated a list of events, parties and celebrations going on right here in Epsom. Read on!…
The Derby Festival – Epsom Downs Racecourse
The Royal world will converge on Epsom Downs as the Queen attends Epsom Derby. A life-long lover of horses and racing, the Queen will be present in the royal box on June 4th as she has been for almost every year since 1946, cheering on her horse. No monarch-owned horse has won the Derby since 1909 when King Edward VII's horse Minoru took first place. A victory for her majesty would be a wonderful cherry on top of her celebrations.
A world-famous event, undoubtedly the highlight of the jubilee, it's not one to miss.
Hat Making Workshop – Epsom Square
One for the kids! In celebration of the world's most famous hat-wearer, "Make Your Jubilee Hat Day" will be held on May 14th in the Atrium, next to Epsom Library at Epsom Square. Kids will be welcome to come along and make their own hats inspired by Her Majesty's sense of style, to wear around the town at any of the Jubilee events.
The event will be run from 11 am to 3 pm on Saturday 14th of May. Free for all.
NHS Staff Benefit jubilee Concert – Epsom Playhouse
Epsom Music presents The Saleri Quartet for a very special Jubilee performance at Epsom Playhouse. The performance is in honour of NHS key workers who work so hard on our behalf.
Free tickets will be allocated for Epsom Hospital staff, all proceeds from other tickets will go to a local NHS staff benevolent fund.
The concert will take place on May 27th at 12noon
Tickets available at www.epsommusic.org
Street Parties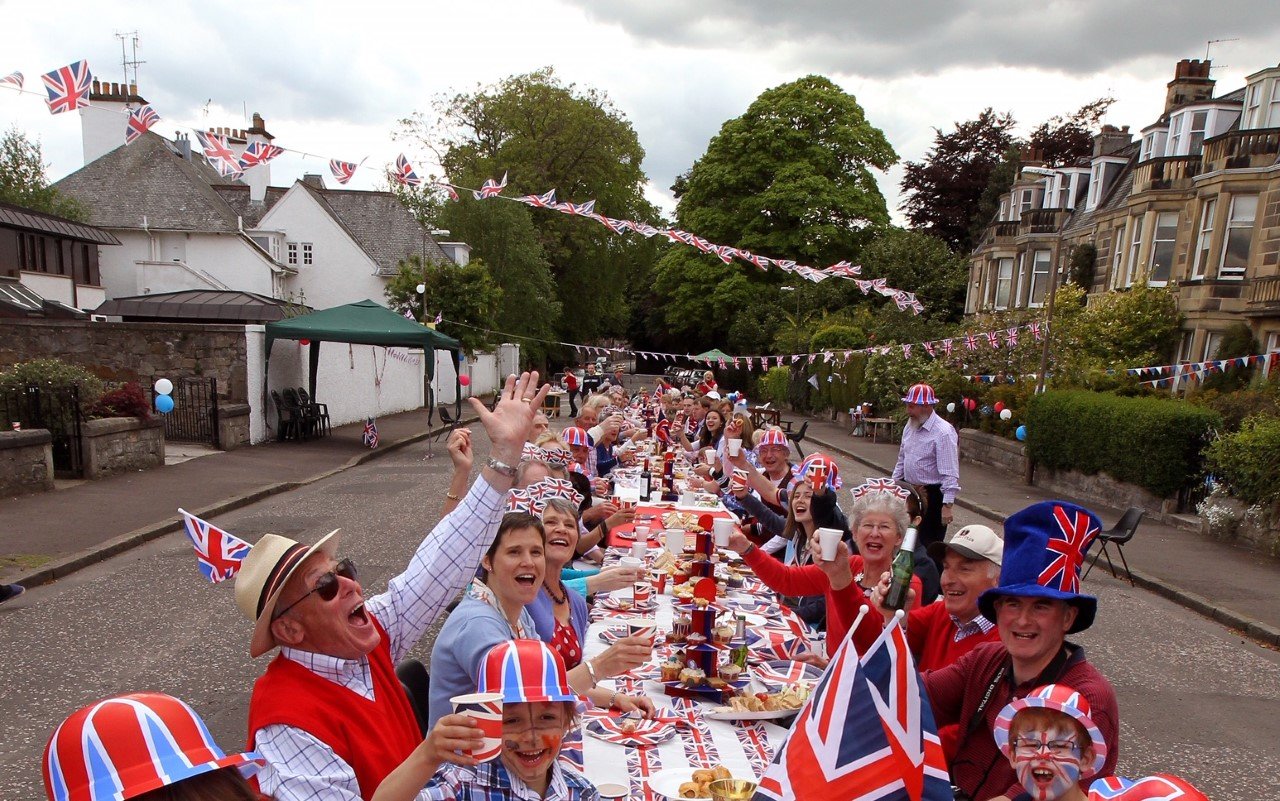 Street parties and royalty go hand in hand, from coronations, marriages, births and jubilees, the British public love an excuse to eat sandwichs on a big union-jack patterned table in the middle of the road. So what better way is there to celebrate Her Majesty's jubilee then attending or organising a party for your street?
Organising a street party for residents in Epsom is easy, with no need for council permissions or licenses. However, all public health guidance must be followed. If you wish to close your road temporarily you must make an application to Epsom & Ewell Council. Council's guidance on this can be read here.
Epsom Jazz Club Jubilee Night
Fancy some Jazz and a cheeky jubilee drink? Epsom Jazz Club will be hosting a very special Jubilee themed evening of music, drinks and much more!
Nigel Price and Vasilis Xenopoulos will be performing at Epsom Jazz Club in the Oaks Room of the Conservative Club. Come and celebrate our Queen's long reign with some tantalising jazz from some of Jazz's most accomplished musicians.
Tickets £10 (£12 on the door), available from epsomjazzclub.com
READ MORE: Emily Elizabeth Campbell – Horton Cemetery Stories